---
What are the advantages of hydraulic pipe cutting machine?How to use hydraulic pipe cutting machine?
---


Hydraulic pipe cutting machine is coordinated by the electrical system and the hydraulic system, the blade driven by electrical system and fed by hydraulic system makes the pipe cut. It can cut carbon steel pipe, stainless steel pipe, cast iron pipe and other pipes, and is widely used in pipe installation and maintenance and other fields.
What are the advantages of hydraulic pipe cutting machine?
1. Simple and easy to operate
2. Lightweight and easy to carry, you can design cutting plan according to the workplace
3. Cold extrusion processing, no damage to the pipe material, no extra processing required, to avoid corrosion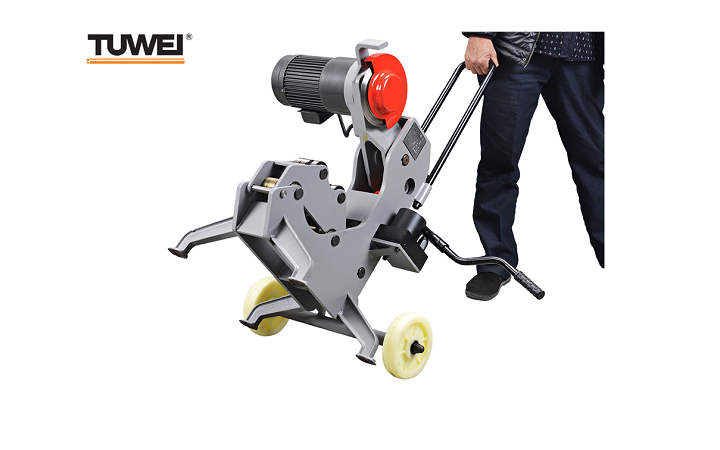 4. Square cut without burrs, no need to be chamfered or beveled.
5. No sparks, dust and metal chips are generated during pipe cutting, which is extremely safe.
6. Wide range of pipe size application, easy to move by equipped with wheels
7.Sturdy and durable, suitable for cutting many kinds of material
8. Cost-effective products, reap more rewards

How to use hydraulic pipe cutting machine?
1. Idling operation: start idling and check the rotation of the machine. Make sure the hydraulic oil is sufficient, don't cut pipe when oil is insufficient .
2. Place the pipe: Choose the corresponding supporting roller set according to pipe size, put the pipe on the roller and pipe support, the pipe support should be placed at a position equal to 3/4 of pipe, adjust pipe support height to make the pipe at horizontal level.
3. Pipe cutting operation: Press the arm quickly, tighten the relief valve, shake the handle to make the blade touch the pipe. Plug the power, turn on the switch, choose the suitable speed, shake the feeding handle slowly to start cutting pipe. When the pipe is about to be cut off, stop feeding and let the blade continues to rotate a few times, the pipe will automatically cut off
4. Check the pipe cut: After cutting finished, turn off the switch, release the relief valve, the arm will return to the initial position automatically, remove the pipe, and check the pipe cut.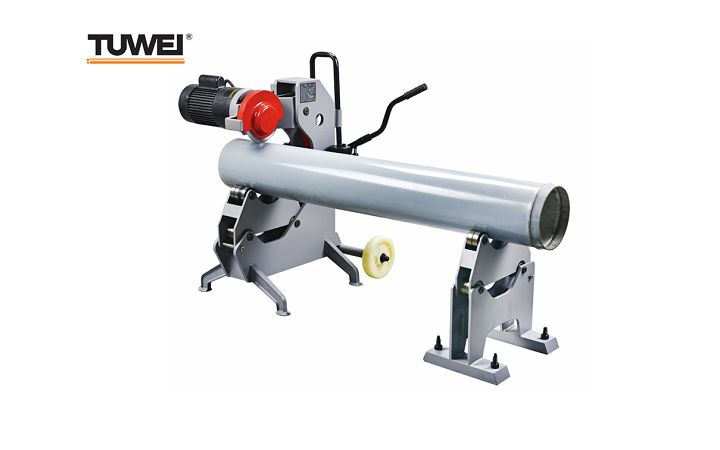 Hydraulic pipe cutting machine is safe and convenient, and it is the right assistant for pipe cutting . Victaulic-Tuwei company has been deeply involved in the pipe tools industry. Roll grooving machines, pipe cutting machines, hole cutting machines, pipe threading machines and other products developed by Victaulic-Tuwei receive a good reputation because of its high quality and good performance. If you have any pipe tools needs or doubts, welcome to contact us for more information.
hydraulic pipe cutting machine,pipe cutting