---
What characteristics should a high-quality pipe cutting machine have? How to choose a pipe cutting machine?
---


Pipe cutting machine is a tool used to cutting steel pipes, stainless steel pipes, plastic pipes, cast iron pipes and other pipes of different materials, usually it covers manual, semi-automatic and fully automatic.
There are many types of pipe cutting machines on the market now, and each machine has some differences in using, but their operating principles are similar.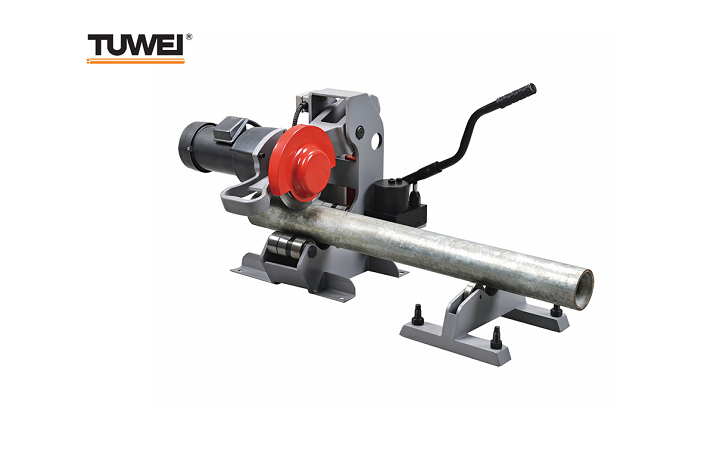 What characteristics should a high-quality pipe cutting machine have?
1.High cutting efficiency but low operating cost.
2.High processing precision, and the smooth pipe cutting end.
3.Small noise and safety during processing.
The pipe cutting machine should be able to cut pipes with high efficiency and high quality, without a lot of sparks, metal chips and dust during cutting operation, to ensure construction safety, keep workspace tidy and protect staff's health.
Well,how to choose a pipe cutting machine?
1.Check whether the machine is fully automatic, semi-automatic or manual.
2.Check the technical parameters of the machine: voltage, power, speed, capacity, and the specification of used pipe such as length and wall thickness.
3.Understand the cutting performance like cutting speed, the pipe end after cutting.
4.Search more manufacturers and understand the product quality as much as you because there will be quality differences in different brands.
5.Try cutting by yourself if possible, check the quality, compare the cost-effectiveness, then choose a suitable manufacturer.
Tuwei is a well-known brand of pipe tools. Tuwei branded pipe cutting machine is designed with cold extrusion process, which will not generate sparks, dust and metal chips during the cutting process, it is very safe. Well, according to the usage scenarios, Tuwei designs different models, equipped with high-performance blade and stroke limit setting, which help to make your work more efficiency. There is no doubt that it is an ideal pipe cutting machine.