---
The model TWQ-VA hydraulic pipe cutting machine is small and light to transport. The capacity is for 2"-8" steel pipe. The good quality alloy blade is made by ourselves which is easy to be replaced.
---
2" - 8" pipe cutting machine
PRODUCT INTRODUCTION
● Hydraulic pipe cutting machine TWQ-VA with cold extrusion process design, no sparks, dusts and metal chips appear during cutting operation.
● The patented oil pump is specially designed to shorten the idle stroke and reduce the working time.
● This machine is designed for cutting 2"8"steel pipes. With very small and light body which is easy to be transported.
PRODUCT SPECIFICATIONS
● Capacity: 2"-8"(Φ 60-Φ 219) SCH40 steel pipe.
● Max. wall thickness: 6mm.
● Output RPM: 23rpm.
● G. W: 87kgs.
● Packaging size: 64x60x71(cm).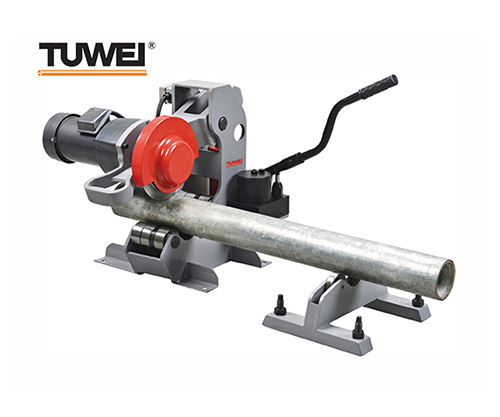 Standard Equipment

*For SCH40 steel pipe

Art. No.

Description

N.W(kgs)

Ref No.

09.02.048

Pipe stand

6

(1)

03.02.01.014

Alloy blade

1.3

(2)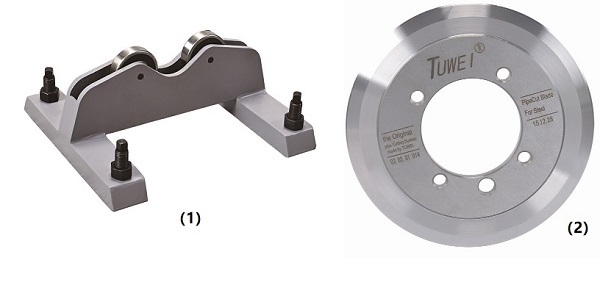 Motor Parameter

Phase

Voltage

Frequency

Single Phase

110 / 120 / 220 / 230 / 240V

50/60 Hz

Three Phase

220 /380 / 415 / 440V

50/60 Hz
PRODUCT DETAILS
*The reduction motor directly drives the main shaft to rotate the cutter, contributing to the minimum loss of mechanical power.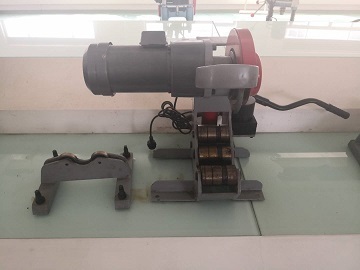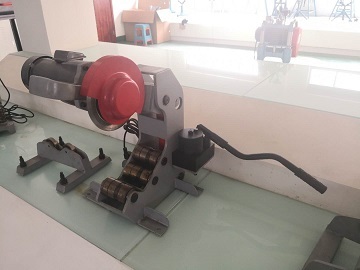 *The oil pump is specially designed with shortened pump body to save the working time.
*The blade is product by ourselves TUWEI company. It adopt alloy steel material. And it is easy to replace.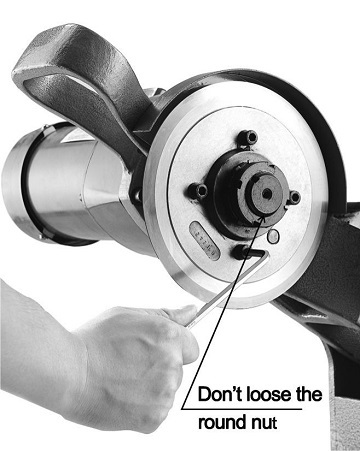 *The rocker handle can be press down easily.
*Equipped the protective safety cover.