---
The design of foot switch makes roll grooving machine more safe and convenient
---


As we all know, the switch can control the start of the machine. Ordinary switch can disconnect or connect the conducting path in an electrical circuit, interrupting the electric current or diverting it from one conductor to another. But foot switch can control the magnitude of the current. By using AC contactor and relay, foot switch control the start-up and shut-down of the machine through parallel circuits.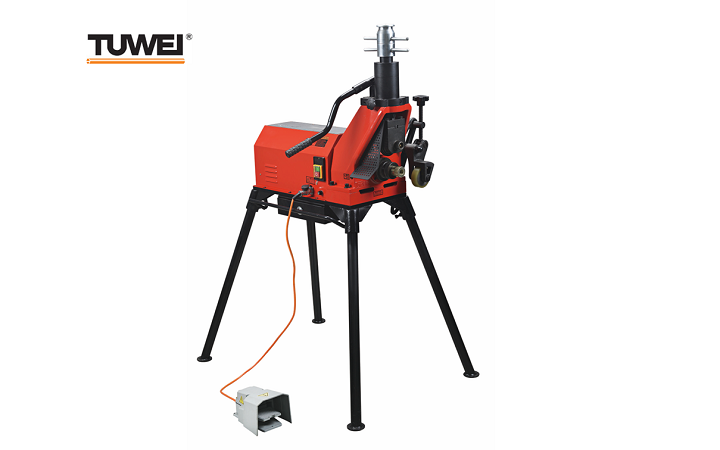 Well, Tuwei upgraded the foot switch for roll grooving machines ,and customers can inform sales if you want machines come with foot switch. Well, we know foot switch will bring some benefit to users, one benefit of using the foot switch is safe, the current of the foot switch is less than 1A, a weak current doesn't hurt people. Also the foot switch is waterproof grade certified, it provides electricity safety even in wet weather. Another benefit of using the foot switch is convenience. When workers operate the machine, they may be too busy to press the stop switch in time when danger comes, but foot switch means that when the hand is in a flurry, they can use their feet to stop.
The foot switch is usually connected to the machine through the aviation plug. Of course, customers can choose to connect foot switch to the machine directly without using the aviation plug, or remove the foot switch by changing the wire if they don't want to use, it depends on the customer's demands.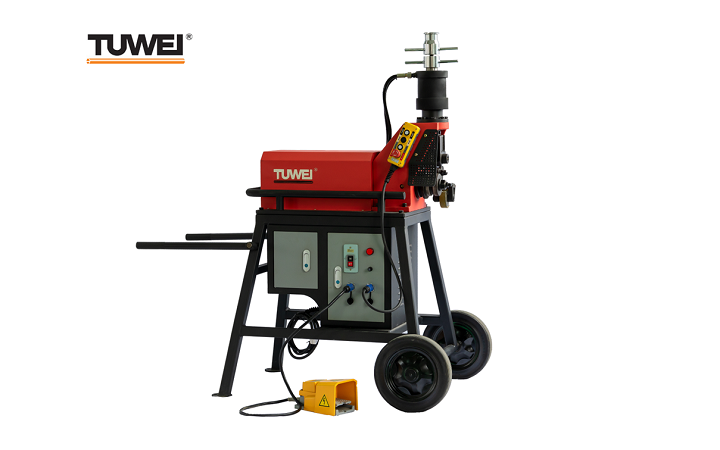 As an all-inclusive company, Tuwei listened to the feedback from customers and workers in factory. In the past years, Tuwei combined quality control with simple process, made the parts updating adopt usage habits and produced many best-selling machines. In the future, Tuwei will be committed to developing better machines to meet different needs.
roll grooving machine,foot switch